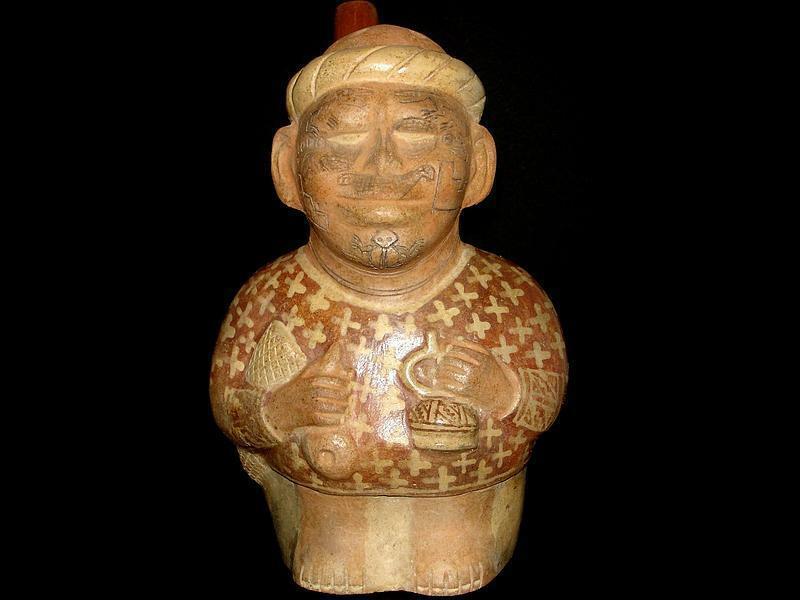 Mochica Traveler Vessel; Huaco, Moche IV Museum Piece!
Regular price $6,900.00 Sale
We are very pleased to present this fine, terracotta, stirrup-spouted vessel in the form of a Mochica Traveler from Moche IV, circa 400 to 500 A.D. This terracotta man is wearing a large bound turban on his head. His clothing is decorated with crosses, the symbol for the San Pedro cactus. He is holding 'corn popper" and a blanket roll in his right hand and a decorated stirrup vessel in his left. Large tapered spout between shoulders. Much of the vessel is painted in a lovely red ground with cream colour details. What sets this impressive piece apart are the tattoos of various zoomorphic creatures on the face. This is a very rare piece and truly for the advanced collector or museum collection. In absolutely perfect condition said for some mineral deposits and root marks on surface. Height: 8.4 inches.
For a similar piece see: Geschenke der Ahnen, Leipzig 2001, p. 81.